PRINCIPIA
I. PERFECTUM
A. One God Exists

B. God and Science are One (Godscience)

C. Godscience is centered on Truth

D. Life is Sacred

E. GOD is the one absolute

F. There is a Valid path and an Invalid path.

G. Conscious Beings are Stewards of Truth
II. PERFERVIDIUM
A. God manifests God's self in three primary ways:

i. Universally

ii. Locally

iii. Personally

B. A Spectrum exists in all things.

C. The Spectrum of Life is Consciousness.

D. Comprehension has four requirements centered on Truth:

i. Reason

ii. Intuition

iii. Courage

iv. Love
III. CORRELATUM
A. The Principals of Godscience are set at different levels:

i. PERFECTUM - That which is perfect. (Universal)

ii. PERFERVIDIUM - About which we are most ardent. (Local)

iii. CORRELATUM - Guidelines Relative to the Higher Tenets of Godscience. (Personal)

iv. PRACTICUM - Everyday workings of the Church.

v. COMMENTARY - Discussion of the Principles of Godscience.

vi. GLOSSARY - Definition and etymology of terms in Godscience.

B. God is perfect, our understanding may never be so.

C. Godscience, while a church, is not a religion.

D. All events can be explained through Godscience.

E. There is no conflict in any member of any religion belonging to the Church of Godscience.
IV. PRACTICUM (to be expanded upon)
A. Godscience recognises interaction by the following levels of responsibility:

i. Presbus (the elder)

ii. Pastor (the teachers)

iii. Members (those who participate)

iv. Observers (those who witness, but do not participate)

v. Others (those who are unaware)

B. There shall be only one Prebus at a time. Each shall have a number and serve for life. Prebus shall be both singular and plural. The Presbus are numbered:

First Presbus: Falko Allan Schilling

Second Presbus:

Third Presbus: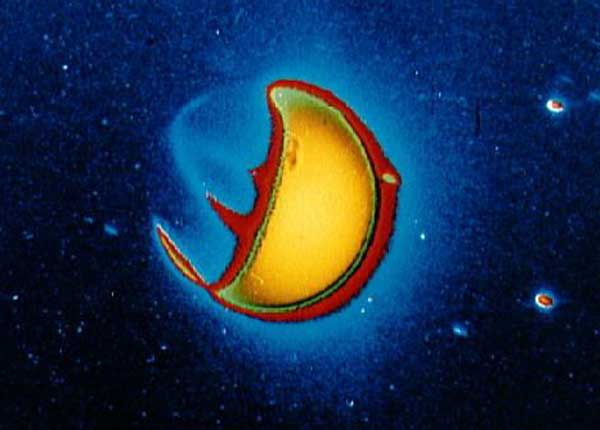 V. COMMENTARY (to be expanded upon) Nothing here is original. The concepts are as old as time. The framework is my own. Explanations and "Q&A" are provided as needed to further understanding of the Principles. I. PERFECTUM A. One God Exists B. God and Science are One (Godscience). Therefore the terms God and Science are synonomous in all that is discussed here. C. Godscience is centered on Truth D. Life is Sacred Since "Life is Sacred," stewardship is a duty of the living. Stewardship to some may mean the same thing as ownership, but they are not one and the same. Stewardship is Valid, Ownership is Invalid. E. God is the one absolute. There is no Spectrum between God existing and God not existing; God exists. II. PERFERVIDIUM A. God manifests God's self in three primary ways: i. Universally God is the God of the Univere, in all places. The Spirit of God pervades all things. ii. Locally iii. Personally B. A Spectrum exists in all things. Since God is the one absolute, God is the exception to this rule. The Spectra are illustrated by Roget and Dewey. Roget's Thesauras is a key to the sprectrum of syntax. The Dewey Decimal System illustrates areas of human endeavor. Their number systems are interesting, but not essential. It is their concept of the spectrum of understanding that serves. Neither is perfect, but both provide viable guides to understanding the Spectra of all things. C. The spectrum of Life is Consciousness. D. Comprehension has four requirements: i. Reason ii. Intuition iii. Courage iv. Love III. CORRELATUM A. The Principals of Godscience are set at different levels: i. PERFECTUM That which is perfect. (Universal) ii. PERFERVIDIUM About which we are most ardent. (Local) iii. CORRELATUM Guidelines Relative to the Higher Tenets of Godscience. (Personal) iv. PRACTICUM Everyday workings of the Church. v. COMMENTARY Discussion of the Principles of Godscience. vi. GLOSSARY Definition and etymology of terms in Godscience. B. God is perfect; our understanding of God may never be so. C. Godscience, while a church, is not a religion. Religions are by definition "that which binds us again." These working theories are languages through which conscious being seek to understand God. God is universal and abides by no specific earthly religion. God has no dogma. God is. D. All events can be explained through Godscience. Since "God is perfect; our understanding of God may never be so," we know that there will be events, miracles, which defy our understanding. These events are all able to be explained by the laws of science. If events defy explanation, it is because 1. We do not presently grasp all the laws of science. 2. We have faulty observation or influence. 3. We lack proper information about the events. E. There is no conflict in any member of any religion belonging to the Church of Godscience. A Christian, Muslim, Jew, or member of any other faith is welcome to participate in Godscience. All who believe in God are welcome. IV. PRACTICUM A. Godscience recognises interaction by the following levels of responsibility: i. Presbus (the elder) ii. Pastor (the teachers) iii. Members (those who participate) iv. Observers (those who witness, but do not participate) v. Others (those who are unaware)
VI. GLOSSARY FOR UNDERSTANDING
(to be written)
On January 1, 2001; Time 00:00:00.0001 Wake Standard Time (or December 31, 2000; Time 07:00:00.0001 Eastern Standard Time) this Charter for the creation of the Church of Godscience was signed and witnessed. At this signing the Church's sole member is First Presbus Falko Allan Schilling. Conceived on 2/11/1997, the concept of Godscience hereafter goes forward as an organized church, whose precepts, based in the PERFECTUM and PERFERVIDIUM shall continue to grow and be refined in the CORRELATUM and PRACTICUM. The COMMENTARY and GLOSSARY shall be the teaching guide for the Church.

Signed on this day January 1, 2001; Time 00:00:00.0001 Wake Standard Time (or December 31, 2000; Time 07:00:00.0001 Eastern Standard Time)
[signature of Falko Schilling]
Falko Schilling, First Presbus
[signature of Barbara Pratt]
Witness
[signature of Richard Schilling]
Witness
[signature of Lorna Schilling]
Witness
[signature and seal of Laura Marshall Notary Public]